The Naked Soul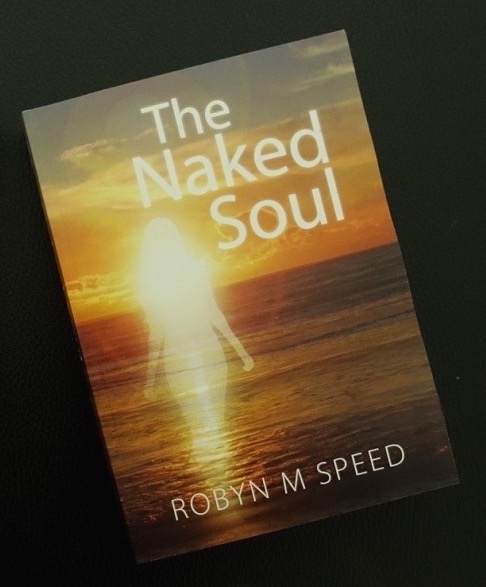 a new Visionary Novel by Robyn M Speed
Published and available direct from Robyn!!
Limited print run. $34.95 per copy
Chalice
Kelly is launched on a journey that exposes her as a bright light within the universe—not that she believes it! Untapped, untrained, and under the tutelage of the leader of the Fellowship—those responsible for holding the Earth in balance—she must now learn to control abilities she never knew she had, so that she may assist the Fellowship to defeat the darkness which threatens to swallow humankind. She is their greatest hope.
In the final battle, as the Fellowship are being defeated, she must risk everything. If they are to survive, she must achieve perfect self-mastery.
A story of self-discovery, friendship, and—in face of the greatest danger—sacrifice.
A story about the quest for the Holy Chalice–that which is the intrinsic potential within each of us.
---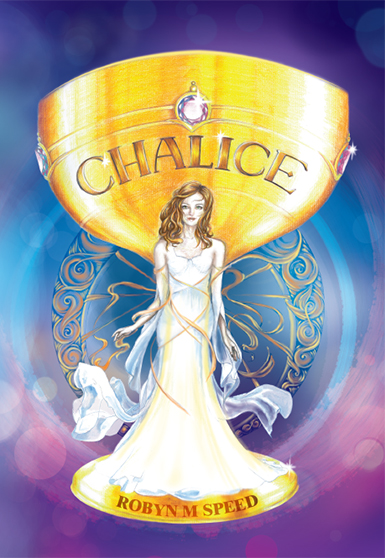 Excerpt from Chalice
A door
Opens before me
I stand and stare
The door was not there
But a moment before
And now
All the world has changed
For when a door appears
We cannot deny its existence
And when it opens
We cannot refuse to walk through
No matter how great our fear
A door appears
Because we are ready to see it
It opens
Because we are ready to walk through
---
Press Release:
New book explores Holy Grail through spiritual discovery
Fictional journey introduces real-life spiritual guidance in 'Chalice'.
CHRISTCHURCH, New Zealand – The new book "Chalice" (published by Balboa Press AU), by Robyn M. Speed, is more than just a novel; it is a guidebook for the millions of spiritual travelers who are curious about the spiritual potential within them.
"Chalice" came from Speed's question, "What is the Holy Grail?" Though it is always touted as a physical object, Speed wondered if it was more. Her novel proposes the concept of the Holy Grail as intrinsic potential within each person.
"Through my own deeply personal journey, I have come to know that the physical world I see around me is but a fraction of the truth," Speed says, "and that who I have been told I am is but a shadow of who I truly am. I am on a lifelong journey of self-discovery."
Speed interweaves three concepts in the core of her novel: self-discovery, through story; self-expansion, through journey; and transformation, through experience. These three concepts combine to reveal the internal Holy Grail. Speed hopes her story will help to open readers' hearts, minds and souls, and change their lives.
"Chalice"
By Robyn M. Speed
Available at Amazon, Barnes & Noble, and Balboa Press.